About Brenda Newton & Mai Jazzy Cakes 

Baking is Brenda's first love. Her happiest memories are in the kitchen, mixing up a batch of cookies or frosting a birthday cake to share with her family and friends. Creating delicious desserts with a flare is her passion.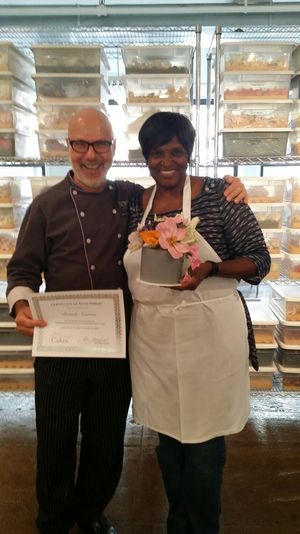 We think every event deserves a sweet ending. That's why we offer a tempting assortment of bite-size desserts and cakes for all occasions and event sizes. Our individual mini-desserts always steal the show! Our dessert tables can be custom designed and coordinated to your theme or party colors.

Planning a party can be stressful enough. Impress your guests with our beautifully decorated desserts that are always made fresh and delicious.